Your experience and involvement helps services understand how they need to improve and contributes to other service users getting a better experience of care.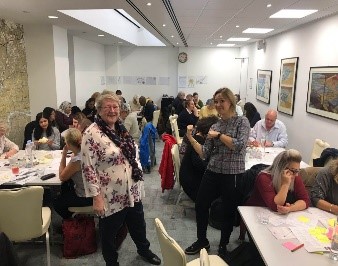 Our current service user assessors working with QA have also told us how the roles have given them experience they needed to get back into employment and helped them develop skills like organisation, communication and people skills that will be useful in many different jobs.
The role is flexible so you can work as much or as little as you like and fit it around other things in your life.
We'll also compensate you for your involvement through our Rewards and Recognition Policy.
If you're interested in joining the QA team in any role please contact us here or contact your local People Participation Lead. We'll work with you to identify roles suitable for you, give you full training and ensure you feel supported while working with us.
Please note this opportunity is only available to service users of, or Carer's for someone who is currently receiving care from, East London NHS Foundation Trust.